A celebration of different faiths
Lesson: Religious education
On Thursday 5th May, Michelle from Liverpool Community Spirit came and spoke to the children about her faith and beliefs. She shared with the school facts and information about Judaism. Pupils enjoyed a story telling session, Michelle retold the story of David and Goliath , explaining how it inspires her every day to make a positive difference within her community through the choices and decisions she makes.
"David was a young boy and the story proved size does not matter, it's what you think and how you behave" Josh Y3
"The Torah is so holy you cannot touch it with your fingers." Bella Y3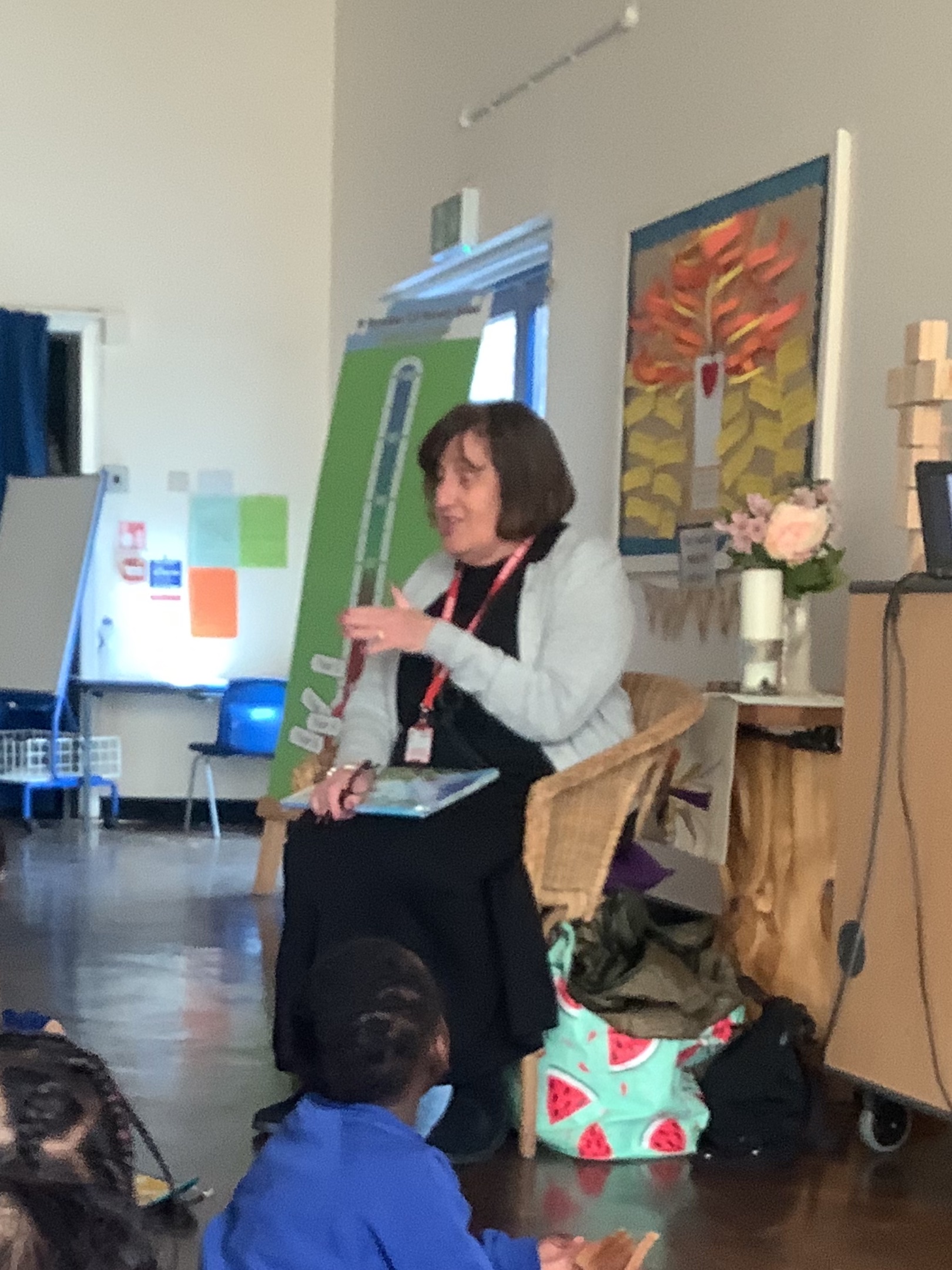 On Friday 6th, we had a fabulous Eid celebration in school organised by Bewsey Mosque.
Children and staff tasted food, created Mendi patterns and enjoyed a wonderful afternoon discovering more about the Islamic faith.
"It's interesting for my friends to find out about Islam and try new foods" Rahib Y3
"It was fun to try to recreate the Mendi pattern, it was tricky." William Y3
"I enjoyed trying different foods and finding out about Eid al- Fitr." Zuzanna Y3